22. Severus well

We are standing in front of the Severus well. The Severus well, or the "Bur", as the entire complex is called, was a spring well. Along with 9 other public and private wells, it was essential for the water supply of the town in the Middle Ages. From the foundation of the town until a public water pipeline was built in 1893, water supply remained the same. Every citizen had the right to draw water at the public or "common" wells without charge.
The wells were renovated over the centuries, for example in 1772 when a new spout was added.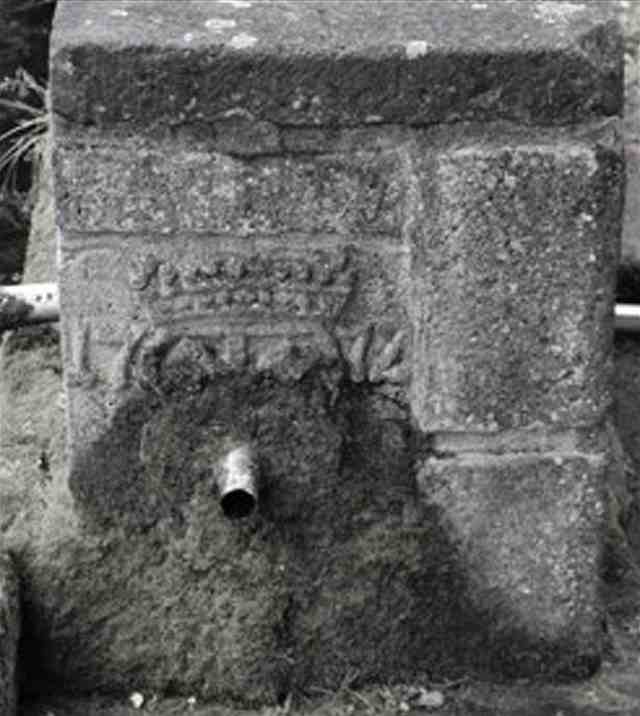 The pilgrims of St. Severus took holy water home to heal themselves and their cattle. St. Severus was venerated in the Maifeld area as helper and advocate.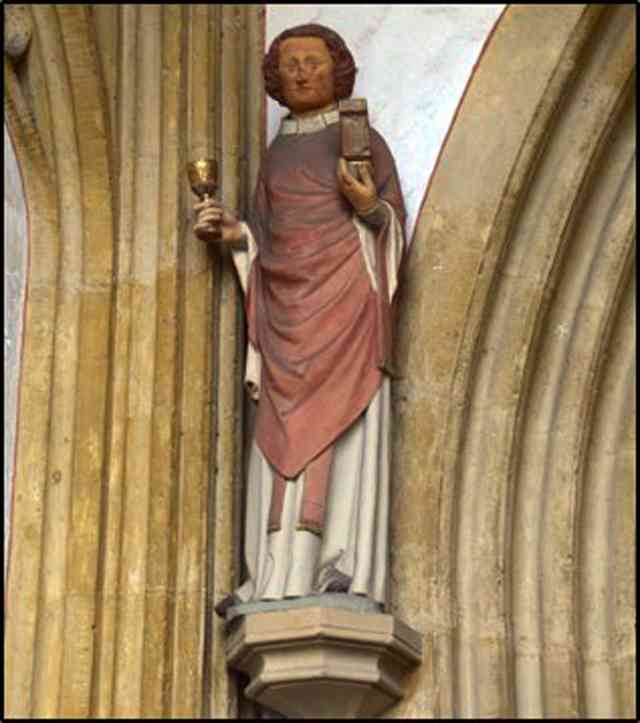 At the end of the 19th c. there were 6 tanneries in the town.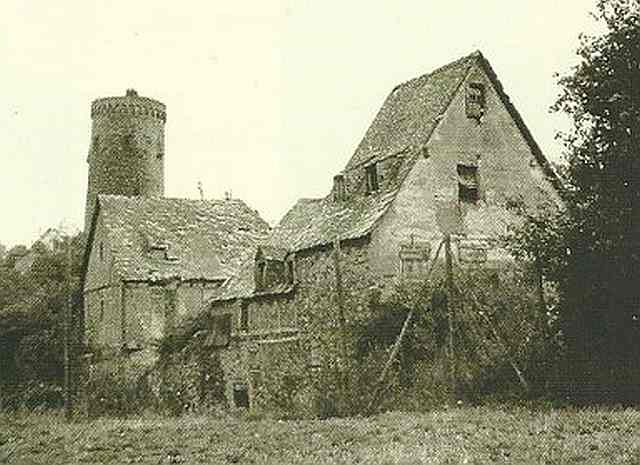 On our right, the last remaining one. It was a disreputable place. The last executioner and knacker of the town, Theodor Herschler, lived in a little house next to the "Lauffenburg". The "Bur" also included a drinking trough and fire pond. Behind us on the left, the renovated washerwomen's house, reminding us that clothes were washed here and spread out on the grass to be bleached by the sun.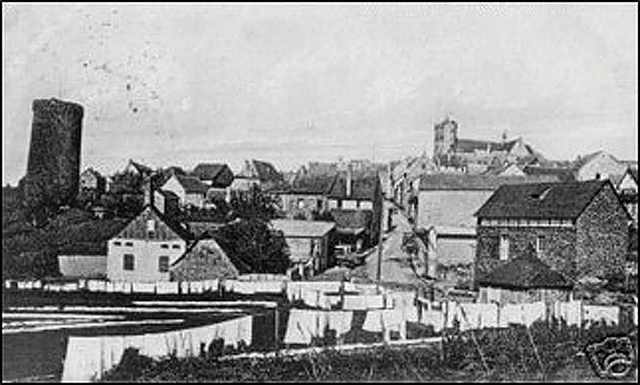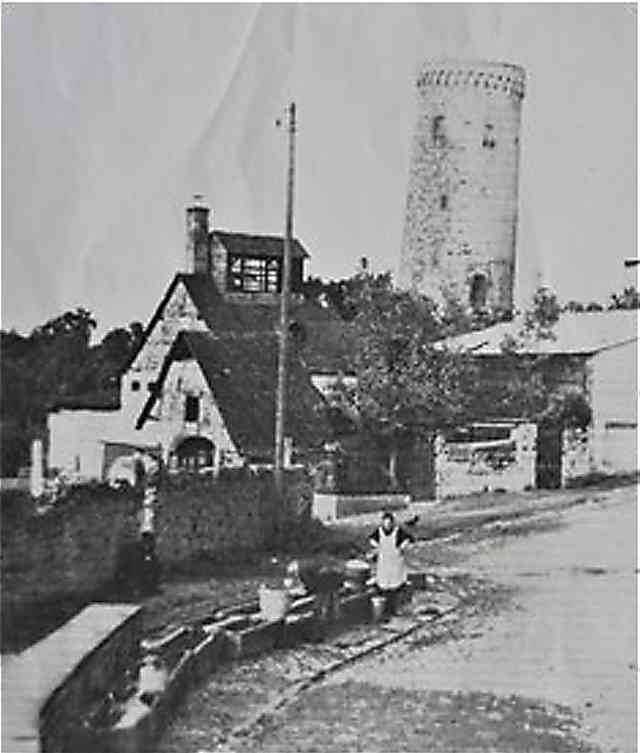 The Lauffenburg is a prominent landmark. It was a part of the town wall, completed by Balduin of Luxembourg in the 14th c. For centuries, the tower was a place to take refuge, store gunpowder, stand watch and keep prisoners. It also housed the torture chamber where 26 witches and sorcerers were tortured in the 17th c. The upper floor and a conical roof were added in 1981.
The tower is open to the public.

Behind us is one of the last remnants of the town wall.  It is said that Count Siegfried from the Genevieve legend once lived in a castle at the end of the present-day wall.