1. Münster Square
We are standing next to a replanted court lime tree beneath which, in earlier times, justice was dispensed. In 1798, it was renamed  tree of liberty, celebrating the annexation of the town by revolutionary France. This marked symbolicaly the end of the reign of the Elector of Trier and the end of the history of the collegiate church with its independent jurisdiction.

The collegiate churches St. Martin and St. Severus had two preceding buildings. Bishop Moduald (ca. 614-645) dedicated the first building to St. Martin. The church received a second titular saint when the relicts of St. Severus were brought here from Italy in 952.

The model gives us insight into the architectural history of the current church.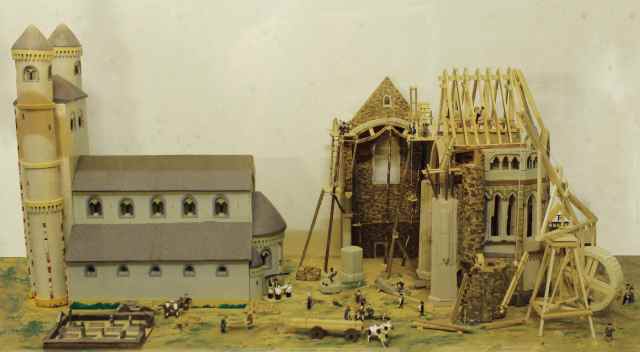 Work on the Romanesque apse began in 1225 and the tower of the preceding church from the 11th c., originally Romanesque, was continued in Gothic style until the end of the 14th c. Due to a lack of funds, it was never completed. Elector Balduin consecrated the church in 1322.The model shows Münster Square before the cemetery, located on the south side of the church, was dissolved.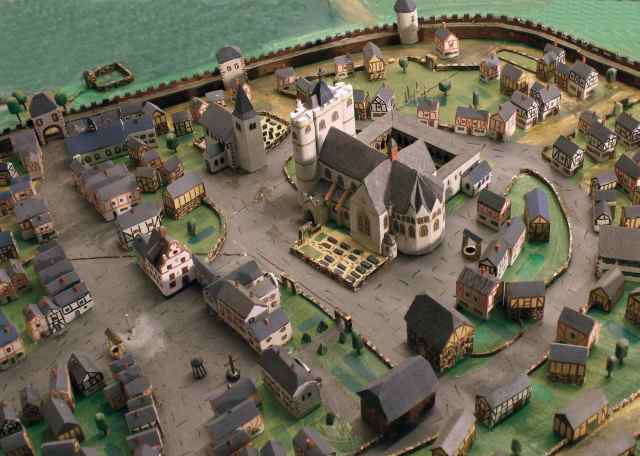 Grave excavations from 2008 and later show that the dead had already been buried at this site in the Merovingian period.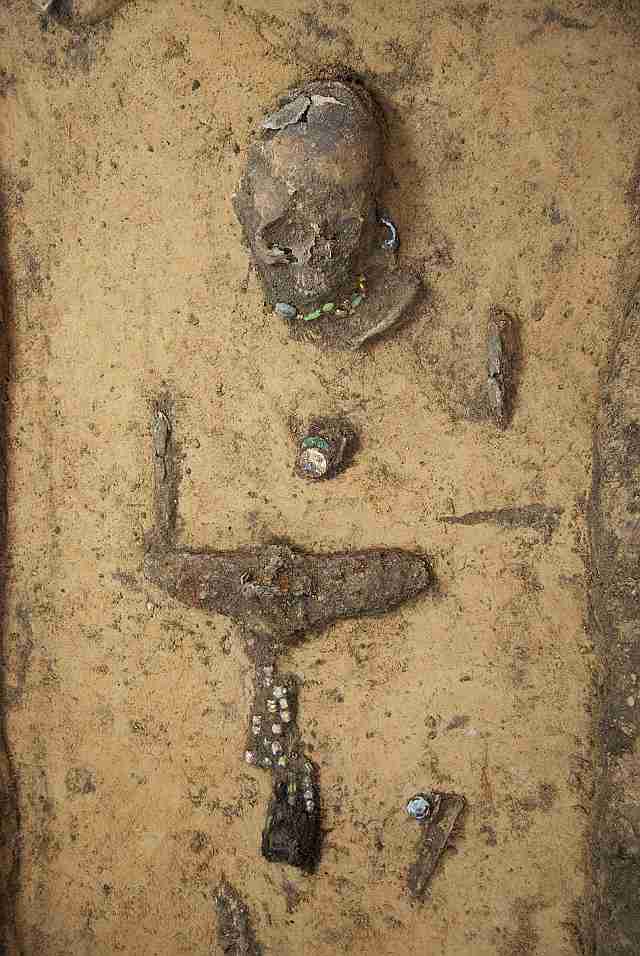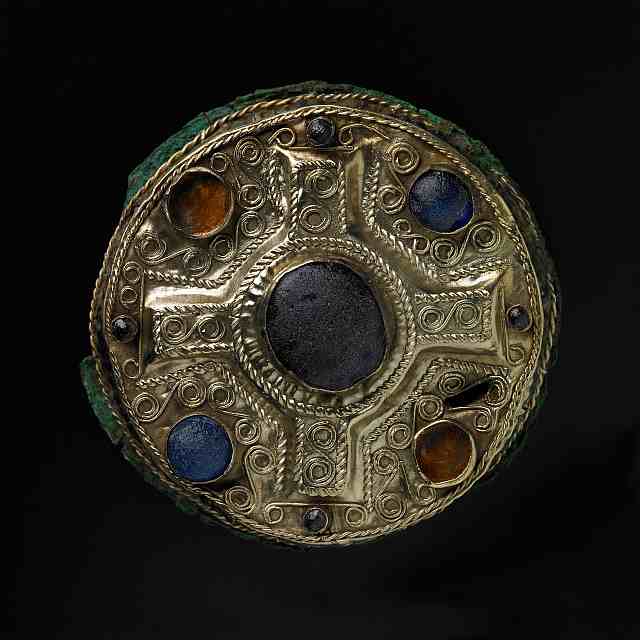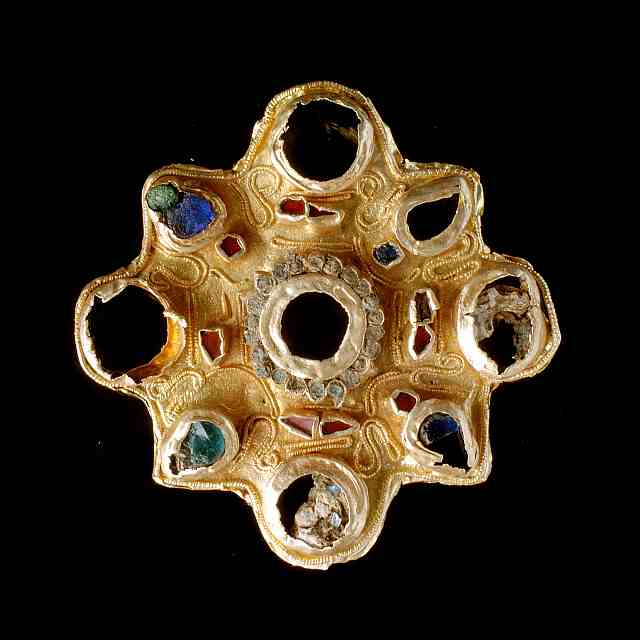 St. Peter's built in 13th c.; until its demolition in 1787 it was the parish church of the town. In front of us, you can see St. Peter's Square. After the cemetery was dissolved in 1823, two pig markets took place here every month until the 1970s. On the left, we can see the exterior of the Provost's residence with one building from 1820. It houses the archeological museum with an exhibition of the grave findings from Münster Square; following that, the archway with the coat of arms of Elector Johann III of Metzenhausen (1531-1540) showing the cross of Trier and the Wolfsangel symbol. On our right, the "Kirchpütz", a draw-well originating from before 1575. It is 38 m. deep and has a diameter of 3 m. From the entrance hall of the church the Münster Square opens to the left to the town.