2. Cloister
We are located in the part of the cathedral close which was reserved for the communal life of the canons. Merian's view of the town gives us some orientation as to where we are standing within the town walls. The hedge in front of us traces the path of the cloister.
The first cloister was part of the former Romanesque church, consecrated in 1103. We can still see the remains of its tower and, in front of us on the left, the sacristy. The cloister was rebuilt at the end of the 14th c.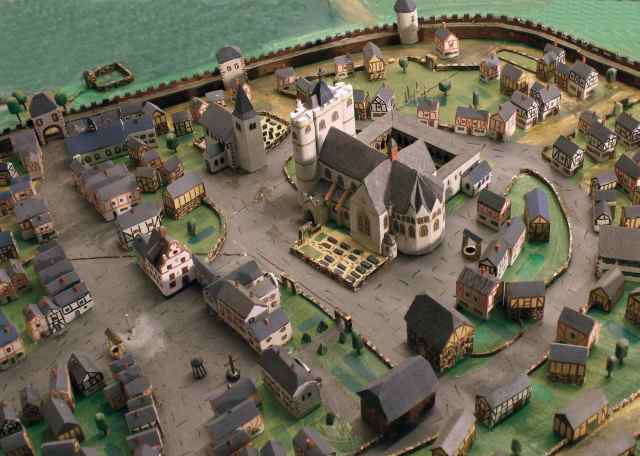 Traces of the arcades as well as tomb slabs from the church can be seen on the wall of the nave beneath the buttresses. Most of the church property ended up in private or state hands following Secularisation in 1802. The cloister was sold for demolition in 1810.
The Latin school, first mentioned in 1331, was located in the courtyard of the cloister (Nr. 16).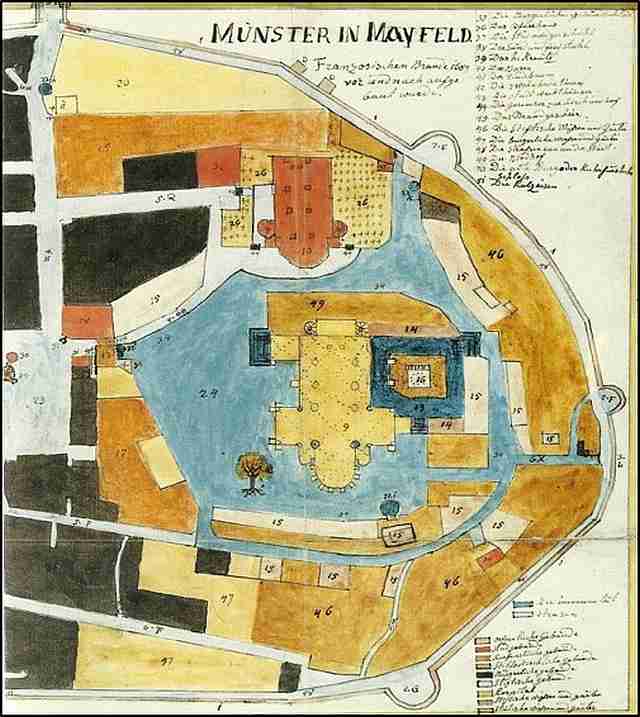 On our left, you can see the present-day parsonage, the former house of the canons from 1760. Behind us, their houses from the 18th century. These including the Baroque building built in 1770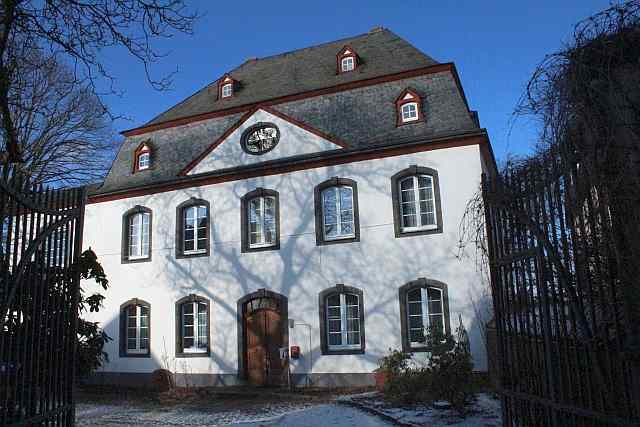 formed a ring around the church (map, Nr. 15). Members of the canonic chapter could lead a much freer life than members of a monastery. In the 18th c., some canons built pavilions outside the cathedral close. This house was built in 1780.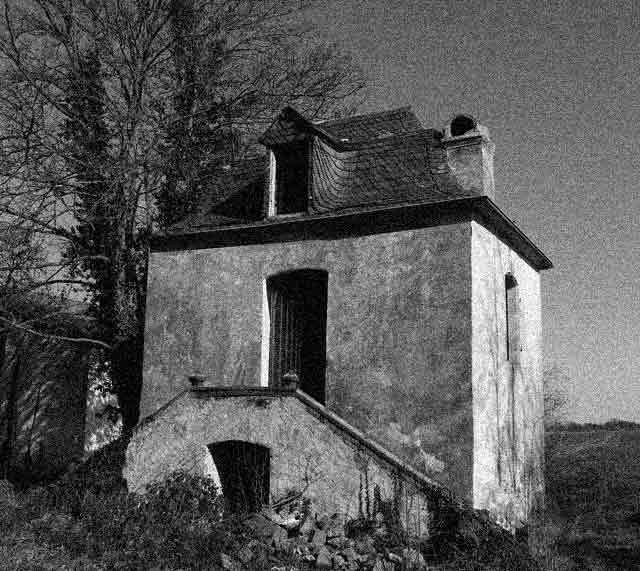 All in all, there were five such pavilions. On our right, you can see the former chapter house from 1348. The chapter room still exists today. The refectory and a large wine cellar for storing the wine tithes were located in it.