28. St. Martin's Square
St. Martin's Square was the centre of the town and,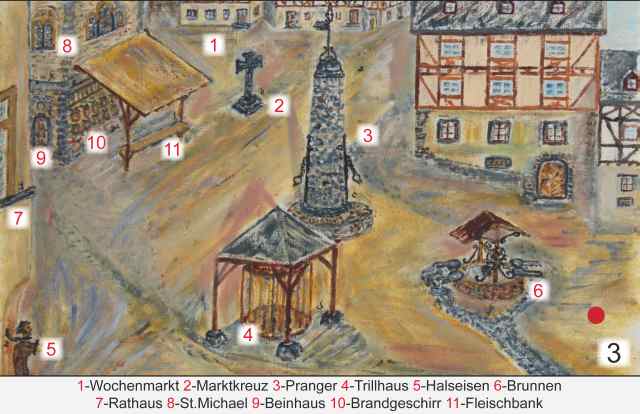 since the establishment of a town administration in 1277, the centre of government. Until the 18th century "Trillhaus", pillory and iron collars were terrifying means used to secure law and order. The purpose of the "Fleischbank" was to supervise the sale of meat. The market for servants, St. John's Market, took place annually at the end of December until World War II. Following a fire, the town hall on our left was newly erected in Renaissance style between 1575 and 1583.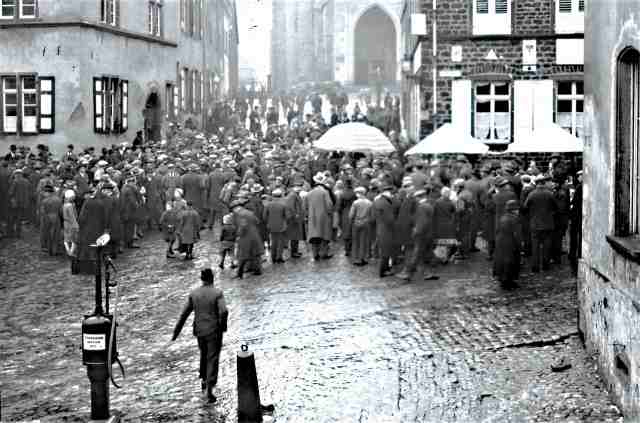 After the pillage of the town by soldiers of Louis XIV in 1689, it was reconstructed in 1699/1700. Justitia and Veritas can be seen on the gable. Until 1966 the building served as district court, since 1998 again as town hall.From our location we look past the town hall to the entrance hall of the church. St. Michael's chapel was located across from the town hall, both connected by an archway marking the border between the cathedral close and the jurisdiction of the town. We can still see the foundation of the archway at the side of the town hall.To the left, Untertorstraße, to the right Obertorstraße: Both streets cross the market as the main axis of the town and end at the town gates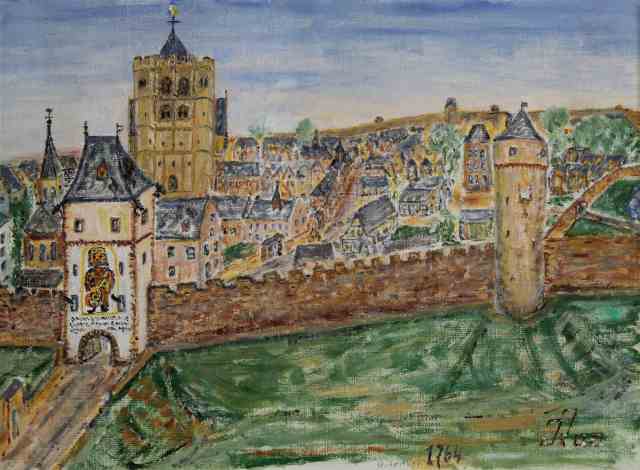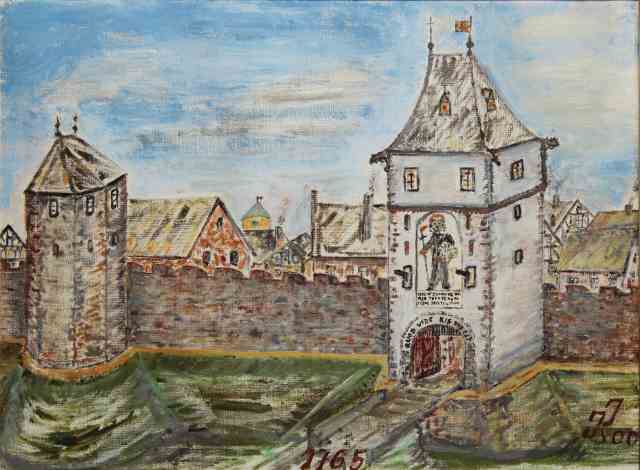 which were torn down in 1822 after a long period of decay. Under the reign of the Elector of Trier, Münstermaifeld was the seat of higher authorities until 1794.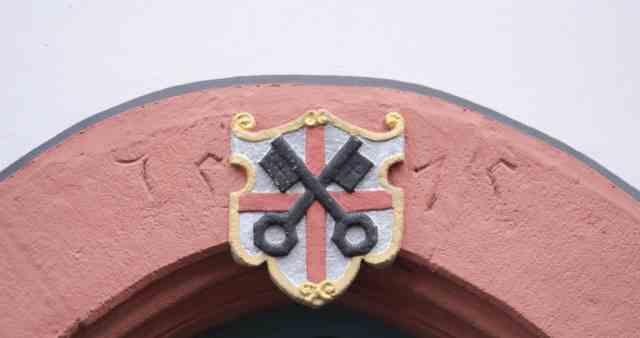 Under French rule between 1794 and 1814, it became "Mairie" and the suburb of a canton. The Prussian office of Münstermaifeld was established in 1815. From the Weimar Republic to the time of National Socialism and following, the office of Münstermaifeld remained the administrative centre of the surrounding communities until 1970.