17. Büchel House
Built before 1725
Johann Büchel V (1754-1842) 
was born here. He worked for the
welfare of the town as a citizen
and its Chronicler.
When looking back at his life, Johann Büchel V. called himself a "prolific writer". After his father determined that he would become a theologist, he had to take over the heritage as a cloth manufacturer following his father's death. As a master of the woollen cloth weaver guild, he promoted the development of his trade. As a citizen, he worked for the good of the city in various voluntary offices. Also since 1794, under French reign, he still considered himself responsible for the common good. This resulted in his ruin, when he vouched for the contributions that had to be paid. Imprisoned as a delinquent debtor, and only partially compensated, he dedicated all his time to writing. We owe the 12 volumes of a chronicle of the city and of Maifeld to this circumstance.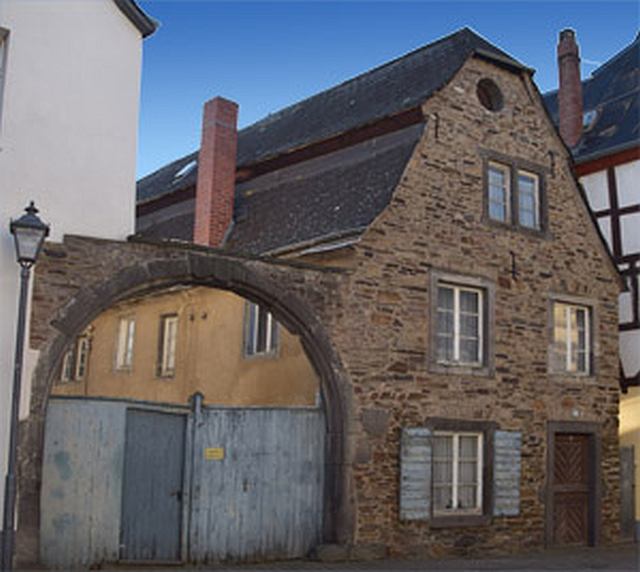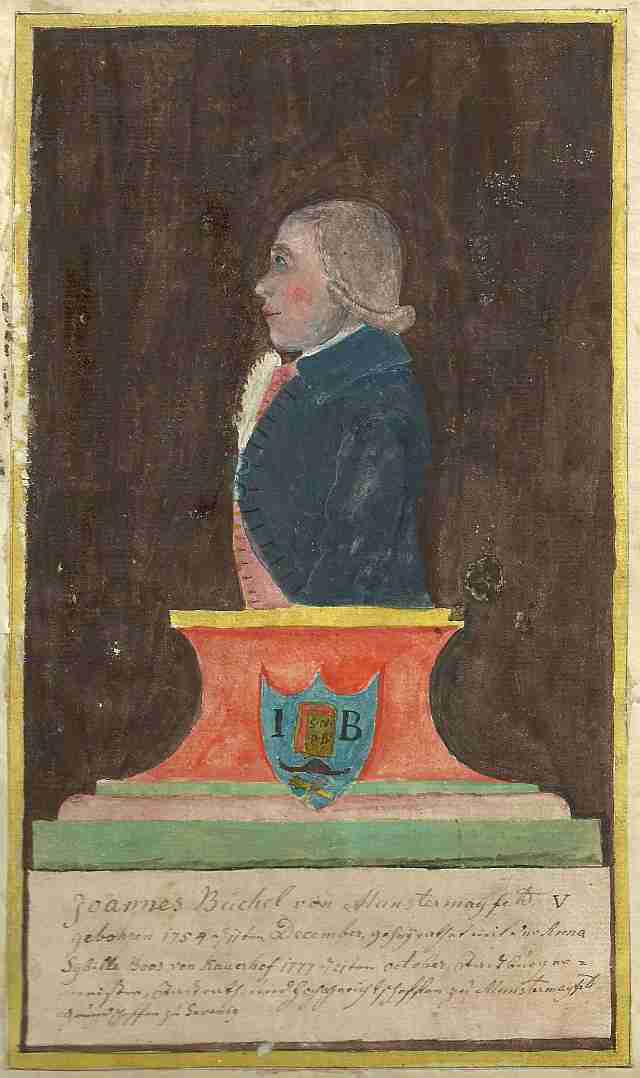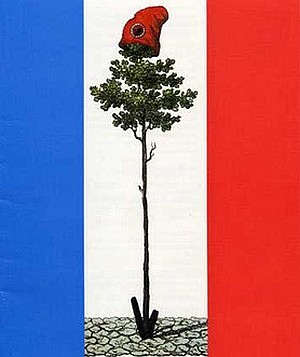 Tree of liberty with Phrygian cap 
Büchel's signature